Take Lessons at Our Snow Sports School!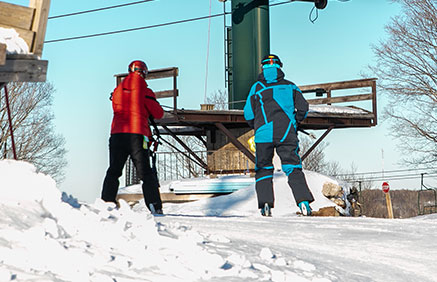 Whitecap Mountains Resort offers top instructors for all ages and levels of skiing and snowboarding. If you're a first-timer, let our instructors show you how to safely enjoy skiing or snowboarding around the mountain. Haven't skied in a while? Take a quick lesson so you can hit those slopes like you used to! Private or group lessons are available.

To get more information on lessons at Whitecap Mountain, contact us or call us at 715-561-2227. Thank you!