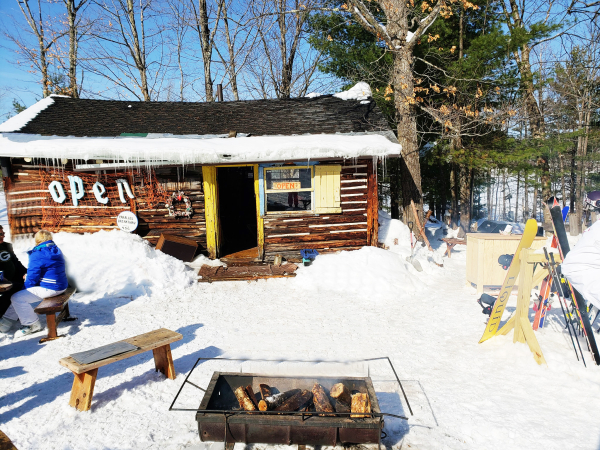 Whitecap Mountains Resort Gears Up for the 2022/2023 Season with David Dziuban Taking the Helm & Exciting Improvements Underway

UPSON, WI
– Sept. 22, 2022 – Whitecap Mountains Resort announced today that David Dziuban is officially taking the helm as full owner ahead of the 2022/2023 winter season. A former owner and general manager at Whitecap, Dziuban will now take over complete resort operations. Additionally, he is excited to share that many of the resort's management team and staff members will also be returning this season.
"As one of the largest employers in Iron County, it was imperative for me and the entire management team to keep Whitecap Mountains Resort open," said Dziuban. "It is such a vibrant recreational resource for the surrounding region and one that has been a part of magical family memories for generations," he added.
According to Dziuban, the Whitecap crew has been busy getting ready to open its doors for the upcoming season. "We are excited to get back to our roots and will continue to expand and improve as we move forward to ensure the Whitecap recreational experience is a memorable one, "said Dziuban.
Here's a few of the on and off mountain improvements guests can look forward to.
Hotel Lodge Renovations Currently Underway

With over 200 inches of average snowfall each winter, Whitecap anticipates officially opening for skiing and snowboarding in early December. Guests will be able to book and continue to enjoy the convenience and amenities at the Whitecap Hotel this winter, while renovations and improvements are seamlessly underway to create an even better lodging experience. Additionally, the resort is exploring completion of a new temporary base lodge structure, while also planning for a more permanent structure for the upcoming winter. The popular
Wine Hut
and
Hotel Café
will also be back this season and operating during regular hours.
For more information on lodging, visit,
https://whitecapresort.com/mountain/lodging
.
New Magic Carpet, Streamlined Ticketing & Affordable Pass Options

Families can look forward to the addition of a new Magic Carpet and revamped beginner area, making it easier to introduce first timers to skiing and boarding. Also new for the 2022/23 season, Whitecap is rolling out a streamlined online day ticket program. There will also be more affordable options in season pass offerings including
College
,
Junior, Midweek
and
Interchangeable
passes. The popular "A" pass program will also return this season, which gives any K-12 student with all A's a free 2022/23 ski season pass. There is a $30 processing fee for each pass and they must be requested 72 hours in advance of arrival.
For more information on tickets or to purchase a pass, visit,
https://whitecapresort.com/winter/lift-tickets-specials
.
# # #
ABOUT WHITECAP MOUNTAINS RESORT

Whitecap is a four-season resort located in the heart of Lake Superior's ancient Penokee Mountain range. The resort is built on three mountains near Weber Lake, which is a pristine, alpine-like, spring fed lake supporting an array of aquatic activities and winter sports. With a vertical drop of 400 feet, and 43 available trails spread across 400 acres, Whitecap Mountains Resort offers some of the most diverse terrain for skiers in the Midwest. As a four-season resort operating year-round, recreation includes golf, fishing, hiking, swimming, boating, canoeing, kayaking, ATV riding and biking.
Whitecap Mountains Resort is located approximately four hours from Green Bay, WI. and Minneapolis. Fly direct from Chicago and Minneapolis to Ironwood and Whitecap will transport those who stay/ski.
WEBSITE

For more information call 715-561-2227 or visit
whitecapresort.com
.
For the latest information on Whitecap Mountains Resort and special programs, follow us on Facebook
@whitecapmountainsresort
.
ON-SITE MEDIA CONTACTS:


David Dziuban
Whitecap Mountains Resort
Email:
Phone: 715-561-2227