Renovations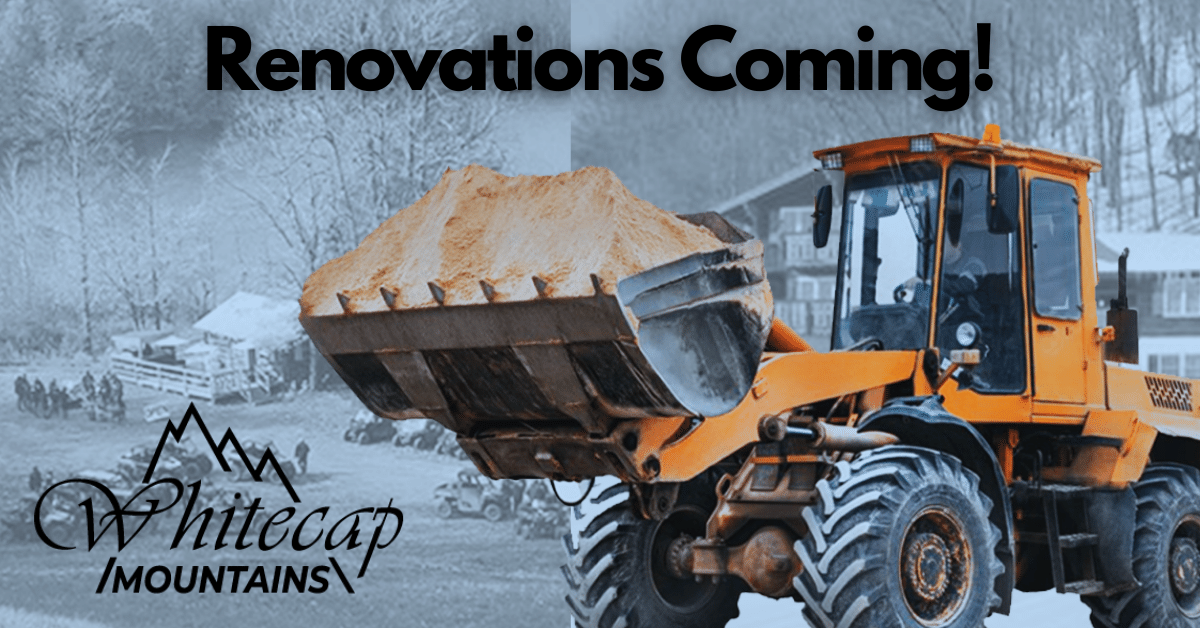 Beginning in April 2022, we will be undergoing a complete renovation across the entire property.
Hotel rooms will be remodeled to better reflect out commitment to maintaining a 4-star status for decades to come. The skiing experience will also be transformed considerably, with a new Base Lodge, a new beginner ski area, and improved facilities.
Resort operations will remain open during construction. The hotel opens Memorial Day weekend, and the Hotel Bar & Cafe and Wine Hut will be open every Friday and Saturday.
While this project is both necessary and exciting, it does affect our golf operations. The golf course will be closed for the 2022-2023 seasons. We are confident that the investment will benefit residents and tourists alike. The ownership and management teams are excited to continue sharing the rest of the beautiful resort throughout the remodeling process.
Whitecap Mountains Resort will be frequently sharing remodeling updates on our Facebook page at https://www.facebook.com/whitecapmountainsresort.